Sharing Session "STP; Sewerage Treatment Plant" by CMED at Ministry of Land Management, Urban Planning and Construction
Phnom Penh, 28 May 2019, Ministry of Land Management, Urban Planning and Construction
CMED Construction was honored to be invited to the sharing session about "Sewerage Treatment Plants (STP)" seminar organized by Ministry of Land Management, Urban Planning and Construction with an honorable presence of H. E. Chhay Rithisen, Director General of General Department of Land Management and Urban Planning.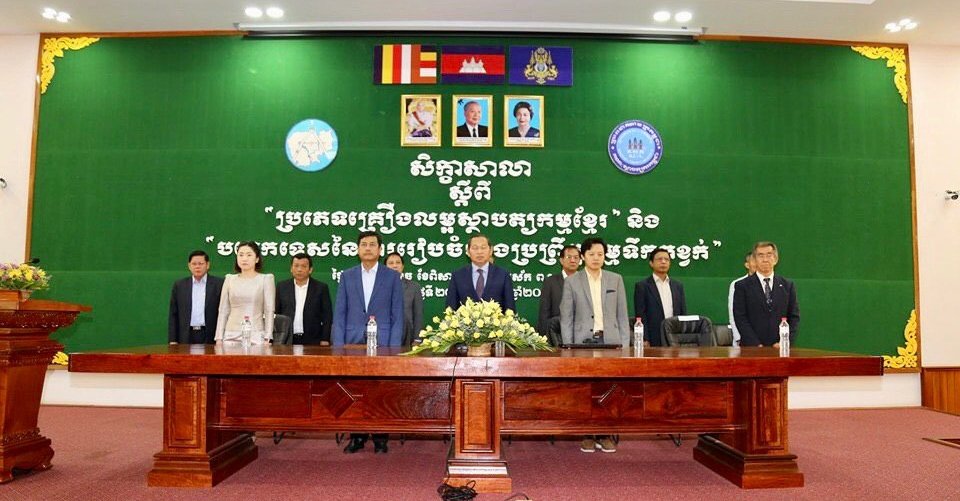 On behalf of CMED Construction, Mr. Yabe Akira has delivered technical briefing titling "For the Clean Water Environment in Cambodia" with presenting of photos, samples and charts and emphasized how important for treatment sewerage water to clean water for contributing better environment in Cambodia Future through expediting STP; Sewerage Treatment Plant.
At the same time, Mr. Yabe has shared CMED Construction Project Activity implementing STP; Sewerage Treatment Plant in Completed and ongoing project as showing CMED Construction are initiating contribution of better environment in Cambodia through our Design-Build Project.
CMED Construction is very proud of these activities as implement STP; Sewerage Treatment Plant to our projects and sharing technical information of STP; Sewerage Treatment Plant which is in align with "Contribution to Society" as one of our Philosophy.
Source of pictures: Ministry of Land Management, Urban Planning and Construction Facebook Page
2019.05.29